Cryptocurrency's popularity has not dropped in 2023 with many people still investing, trading, reporting, and learning about the market.
And there is a considerable amount who use their websites to share their knowledge and provide services concerning cryptocurrency.
However, owning a crypto website isn't so simple, you need to use the right website themes and templates to improve your online visibility.
There is no shortage of themes and templates for various cryptocurrency uses, be it a blog, a trading website, or an app to buy cryptocurrency. If you're on the search, here are seven incredible cryptocurrency themes and templates in 2023.
Jevelin
Jevelin is a multipurpose responsive WordPress theme that can be used for any online project you want to launch.
It is fully furnished for the cryptocurrency industry and is ready to set you up with a fresh new page.
The WordPress theme has an entire demo dedicated to the cryptocurrency market.
Rather than doing things alone, you can use Jevelin's sample and have a web space running in no time.
Its regular license sells for $59 and has about 13000+ sales. It is widget ready and compatible with IE11, Firefox, Safari, Opera, Chrome, and Edge browsers.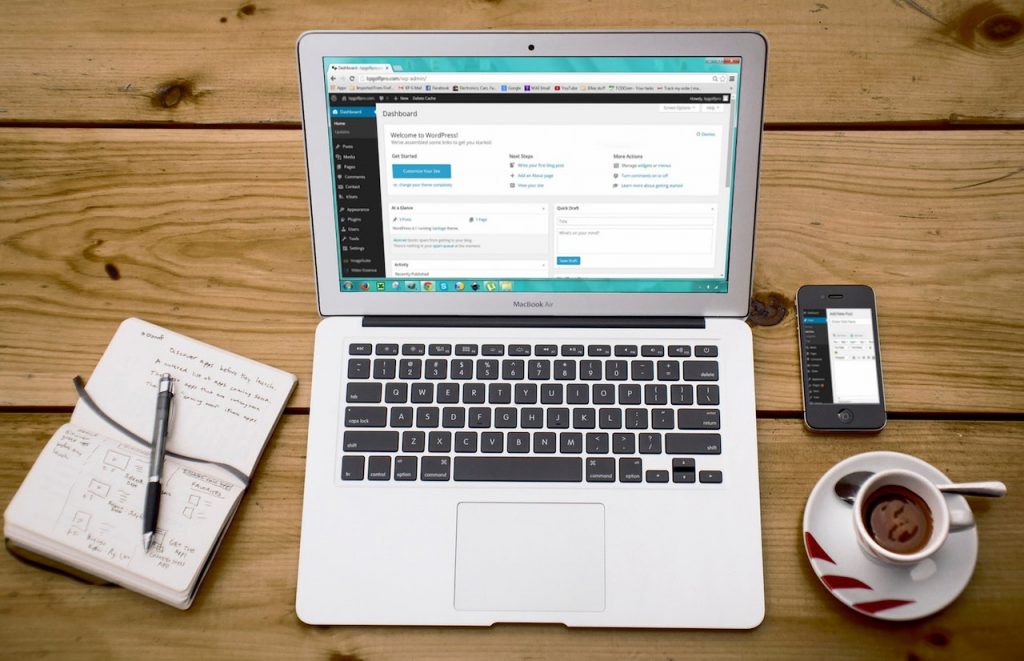 Cryptic
Cryptic is a crypto UI kit and is a very powerful cryptocurrency website template. It offers solutions for your coin market business ideas and transactions. It has an up-to-the-minute trendy and light layout.
Cryptic is a simple and easy tool to navigate, it welcomes experts and newbies as it doesn't require complex coding skills.
It also offers numerous features which include its SEO friendliness, lightning-fast performance, eight different navigation styles, and advanced crypto UI kit.
The UI kit has a regular license that sells for $25 and is compatible with IE11, Firefox, Safari, Opera, Chrome, and Edge browsers. Cryptic also values its customers with its top-notch customer care.
Pursuit
Pursuit is a premium WordPress theme designed for App, SaaS, and cryptocurrency startups.
It has an extensive collection of 50 layouts and 40 widgets, together with a powerful drag-and-drop page builder, Eliminator. Eliminator lets you edit and improve default settings to your liking without programming.
Pursuit also has other features like animations, form builder, video backgrounds, smooth scrolling, and more.
It can be translated into any language of your choosing and you can benefit from the various predefined shortcodes.
Currently selling at $59 Pursuit has recorded over 2000 sales. It is compatible with most of the popular browsers and has a guided setup that'll have you up and running in three minutes.
Bayya
Another incredible template on our list is Bayya, which is designed for bitcoin crypto currency mining and exchange websites.
It provides a really good interface and user experience regarding crypto mining and exchange pages.
Bayya has a niche-oriented web design which makes customizing its page skin to suit your project needs much easier and more convenient.
It comes in a light and dark version with three color schemes and lets you choose between a boxed or a wide look.
It is currently sold at $19 and includes a live price and chart widget, pricing tables, blog, and call-to-action buttons, and all the required inner pages as part of the Bayya bundle.
Blabber
Blabber is a colorful, refined, and trendy WordPress blog theme. It helps you build blogs and online magazines like a pro and has a kit of about 2021 and counting demos. It also has one specified for cryptocurrency and all that pertains to it.
This blog theme has a large range of specialties which ranges from different headers and footers to complete creative control, all designed to cater to all your needs and wants.
It is quite user-friendly with easy editing and customization and is currently selling for $69 with >1000 sales.
Tradify
Tradify is one of the most responsive and highly searched website templates for cryptocurrency.
It offers all the must-haves required of a crypto website and some extra perks too which include both front-end and back-end sections of a successful and functional page.
Tradify is also very adjustable and you can quickly alter it to suit your branding regulations.
Some of its key features include handy shortcodes, an advanced candlestick chart, remarkable support, and free lifetime updates.
This theme comes with an HTML5-based User interface, and its regular license can be purchased for $33. It is also compatible with IE10, IE11, Firefox, Safari, Opera, Chrome, and Edge browsers.
Webify
Webify is a super flexible and fully responsive WordPress theme. Once you gain access to Webify, all you need is a single click to import the well-crafted cryptocurrency sample and you can start crafting your page already.
This theme allows for easy customization and tweaks to match your needs. It also has a drag-and-drop function and requires little to no coding skills.
It is presently sold at $59 and has over 2000 sales. It is an award-winning theme based on design creativity and UI & UX.